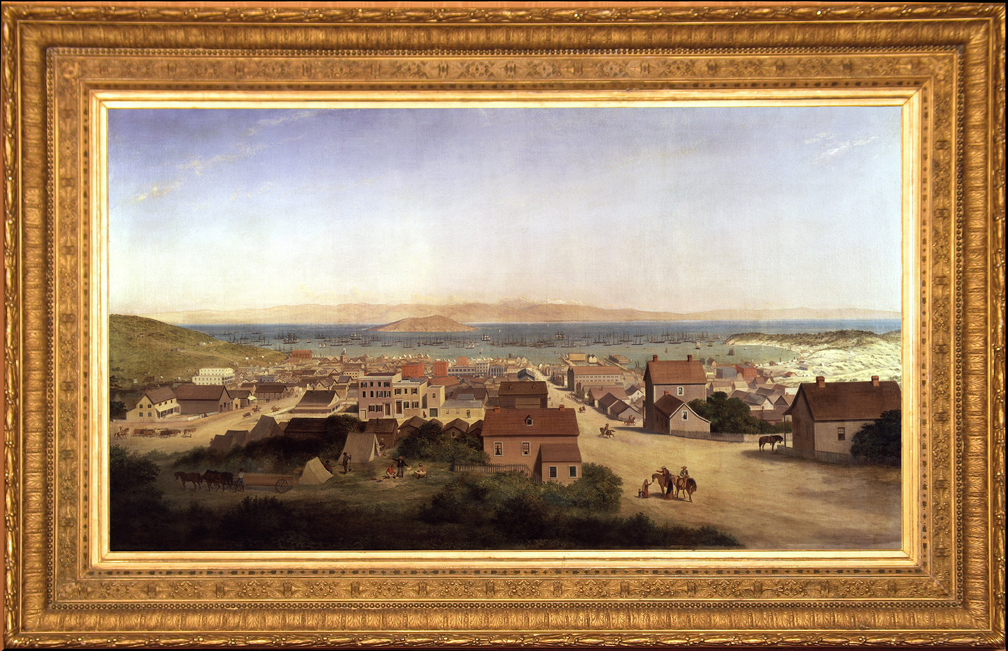 This magnificent oil painting (41"H X 72"W) done on canvas in 1878 by George Henry Burgess, depicting San Francisco in 1850, is on display at the Montgomery Gallery, 406 Jackson Street in San Francisco.

Please visit their Gallery, and their web sites:

Montgomery Gallery

Montgomery Gallery Principals

Montgomery Gallery Art

My sincere thanks to the Gallery for giving me permission to display the reproduction of this beautiful and important work of art on my web site.

© 2006 Ron Henggeler. All rights reserved
The images on this website are not in the public domain. They are the sole property of the artist and may not be reproduced on the Internet, sold, altered, enhanced, modified by artificial, digital or computer imaging or in any other form without the express written permission of the artist.
To report problems with this page or site, offer feedback, or get help with the site, please contact the Webmaster.