May 9, 2007
I can see for mile and miles . . .

"....this marvelous city. Bazaar of all the nations of the globe, (compares) with the fantastic creations of 'The Thousand and One Nights' "
Edmond Auger, French gold hunter seeing San Francisco in 1849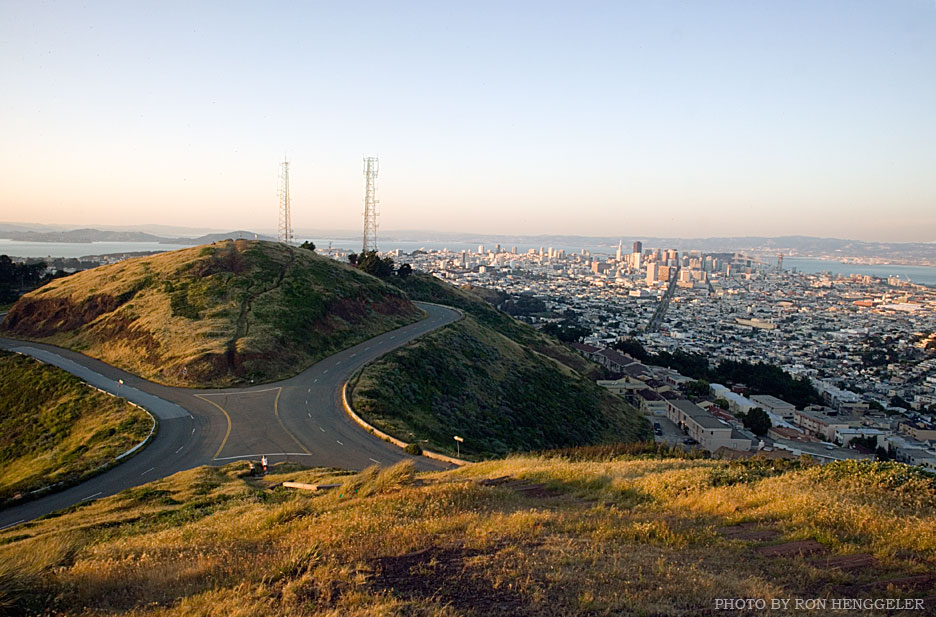 The fast-fading light of the setting sun, as viewed from the west summit atop Twin Peaks in San Francisco.

© 2015 All rights reserved
The images are not in the public domain. They are the sole property of the artist and may not be reproduced on the Internet, sold, altered, enhanced, modified by artificial, digital or computer imaging or in any other form without the express written permission of the artist. Non-watermarked copies of photographs on this site can be purchased by contacting Ron.