April 18, 2007
San Francisco Bay's fresh springtime air
"I like the way the wind whips your skirts when you go by cable car up Nob Hill. I like the salt spray in your face when the surf breaks on the rocks at Fort Point. I like the white waves the ferry boats leave as they ply the bay, to the Oakland mole. I like the seals barking on the rocks at the Cliff House. I like the fog rolling over St. Francis Wood. I like the trolleys racing each other down Market Street's four tracks. I like the Irish cops and the Italian flower vendors. I just like San Francisco, I guess." Rita Hayworth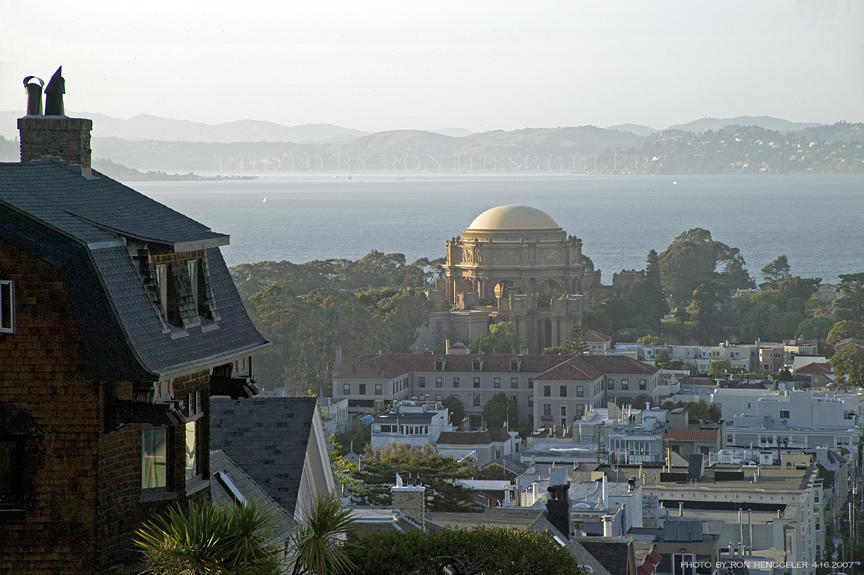 Looking north, with only an hour of daylight left, the photo was taken from Pacific Heights, on Monday April 16th.
© 2015 All rights reserved
The images are not in the public domain. They are the sole property of the artist and may not be reproduced on the Internet, sold, altered, enhanced, modified by artificial, digital or computer imaging or in any other form without the express written permission of the artist. Non-watermarked copies of photographs on this site can be purchased by contacting Ron.